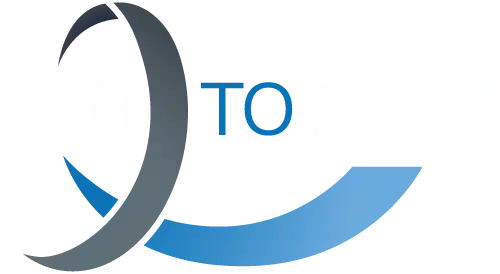 YOUR INNOVATION PARTNER IN
Nutrition

health

Performance
Nutrition

health

Performance




Understanding their physiology: for their health, for their welfare
AN ANIMAL NUTRITION AND HEALTH RESEARCH ORGANIZATION
Our company, Lab To Field, was created in 2012 by an academic research team specializing in animal digestion and digestive microbiota. Our goal is to provide access to key skills in animal nutrition and health, and to rapidly share international scientific advances with animal nutrition professionals.
With internationally renowned expertise in equine digestive physiology, our team initially conducted research on the links between diet, gastrointestinal microbiota, digestion, performance, and health in the horse.
With the addition to our company of small animal and livestock nutritionists and digestive physiologists, we now research these links in livestock species and pets, as well as horses. We are passionate about understanding the physiology of these animals so that we can optimize their health and welfare.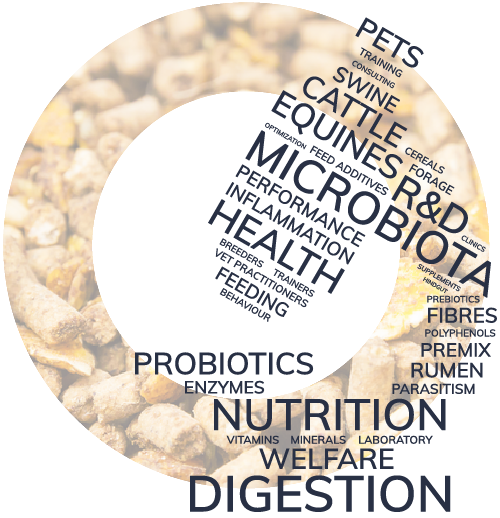 Lab To Field has the skills to design, manage and strengthen research and development programs to address the scientific or regulatory needs of our clients.
Our extensive expertise in animal digestive physiology allows us to study, in a holistic and comprehensive manner, the relationships between diet, digestion, health, behavior, and performance.
THE HORSE, A MAJOR FOCUS FOR LAB TO FIELD
Research in Dijon on equine nutrition and digestion dates back to the 1960s in public institutions. Research in these areas continues to be a major focus, now specifically in Lab To Field's research center.
Over the past twenty years, a dozen doctoral students have been supervised by these academic teams and by Lab To Field, greatly advancing knowledge on the relationships between diet, health, and performance in horses. Innovation in these fields makes Dijon an internationally-recognized leader in equine nutrition research.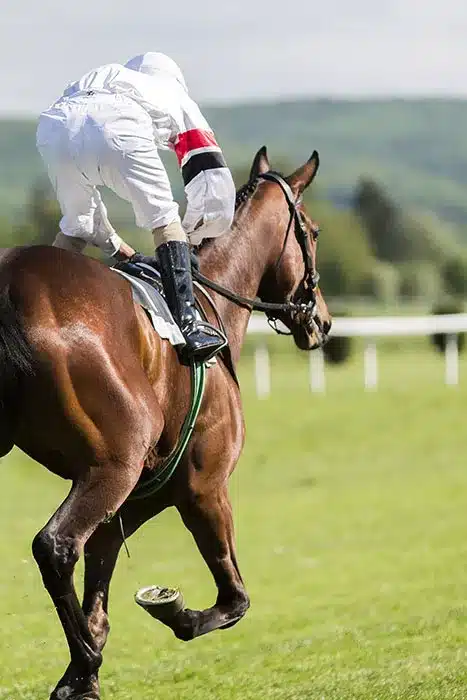 EUROPEAN CONGRESSES ORGANIZED
Lab To Field meets the needs of
many business sectors
We offer a wide range of services to support our clients at all stages of their
development:
A full range of R&D services
Expert and independent support
Solutions to get your expertise "from lab to field"

INDEPENDENCE
To maintain complete neutrality in the services we offer, we do not promote specific products

FLEXIBILITY
We tailor our work to our clients and act quickly in response to our clients' changing needs

ETHICS
We work for the improvement of animal health and well-being with scientific integrity

COMMITMENT
We are committed to working to the best of our abilities and using best practices to maximize project success
In line with the values of Lab To Field, the Congress LTF aims to disseminate scientific knowledge in equine nutrition and health.
This unmissable event for equine professionals is organized around three complementary days:
After the themes of fibers in concentrates in 2018, and functional additives and ingredients dedicated to equine feeds in 2021, the organizing committee has selected the theme of starch and sugars for the 2024 edition. This subject quickly sparks passion! It is central to equine nutrition and health, and it has been researched for over 30 years in Dijon.
We look forward to seeing many of you there to discuss this fascinating subject.
Starch and sugars in horse nutrition: common misconceptions, realities and perspectives ?
EXAMPLES OF RECENT PROJECTS